Hamilton County's Premier Sports Prehab/Rehab Performance Center
We Help You Stay In The Game
Midwest Sport and Spine has a multidisciplinary team that specializes in sports recovery.
We identify injury indicators and start prehab to prevent injuries from happening, giving you the best sports therapy experience with an emphasis on educating you on how to prevent and control pain.
Our team is dedicated to sports recovery, sports performance and injury prevention. Dr. Abraham Beaber is a Certified Chiropractic Sports Physician CCSP©, making Midwest Sport and Spine one of only a few progressive sports prehab/rehab centers in Indiana with a doctor to hold this designation.
Find out how we can help you achieve your goals with a FREE SPORTS PERFORMANCE CONSULTATION!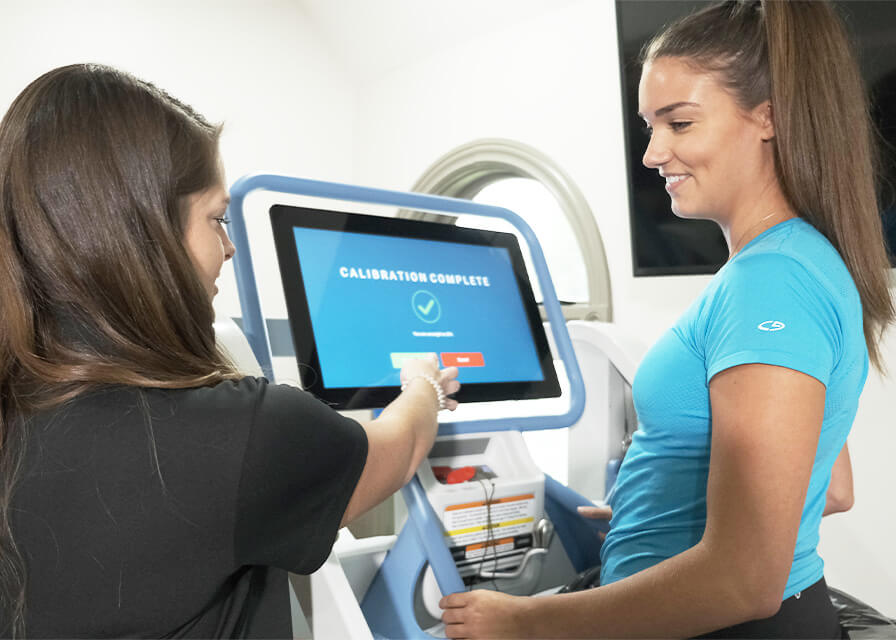 Sports Performance Membership Special
Why join the membership? Injury prevention. Sports performance. Speedy recovery.
Sports Performance Evaluation By A Sports Chiropractor/Physical Therapist
Individualized Prehab Program
Weekly 30 Minute AlterG Sessions
Unlimited Use Of Game Ready And NormaTec
Just $99/month
(3 month minimum)
BOOK YOUR FREE SPORTS PERFORMANCE CONSULTATION »

Customized Sports Therapy For Unparalleled Results
Our sports rehab/prehab programs are designed to not only treat the joints themselves but the musculature that controls them.
If you want to optimize your body and improve athletic performance, we can make that happen for you through our sports therapy program. Our sports therapy team understands how proper nutrition, exercise, stretching, posture and a custom chiropractic program can prevent pain, get you through injuries and make you a better athlete.
Sports Therapy Care Plans We Offer
Golf
Tennis
Basketball
Baseball
Football
Hockey
Lacrosse
Soccer
Track & Field
Gymnastics
Cheer
Cycling
Running
Swimming
Triathlons
Marathons
Power Walkers
and More!
Call (317) 776-1061 to book your FREE CONSULTATION or to get started with the Sports Performance Membership Special today!

REQUEST AN APPOINTMENT ONLINE

Exceptional Care For Athletes Serving Noblesville And Surrounding Areas