Employee Pamper Events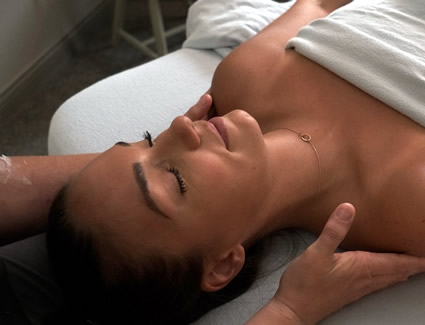 Our pamper events are a fun and relaxing massage event for all of your employees to participate in. Imagine the smiles on everyone's faces when you tell them you scheduled some massage therapists to come in and massage them for half the day! That is basically what we do.
What Is the Cost?
Pamper events are 100% COMPLIMENTARY. This is our marketing tool: touch! By exposing individuals to bodywork, we are opening their eyes to something they may not have experienced before… and possibly creating new clients. We love showing people what great bodywork is supposed to feel like… and who wouldn't want a free massage?
Did you know…
Research indicates that a 15-minute chair massage results in decreased stress, increased alertness and speed & accuracy on math computations. (1)
Up to 90% of all visits to primary care physicians are for stress-related complaints. (2)
Office workers massaged regularly were more alert, performed better and were less stressed than those who weren't massaged. (1)
Stress accounts for $26 billion in medical and disability payments and $95 billion in loss productivity per year. (2)
Over 50% of lost work days are stress related which keeps about 1 million people per day from attending work. (2)
Health care expenditures are nearly 50% greater for workers who report high levels of stress. (3)
40% of job turnover is due to stress. (4)
How Does It Work?
Minimal effort on your part to run the event… we do all the leg (and arm) work for you!
The massages are focused, 10-minute sessions done over clothing by a licensed massage therapist in a specialized chair that is brought right to your office.
The sessions take no longer than a coffee break, so it won't interfere with your staff's work.
Staff come back from their massage break revived, relaxed and refreshed… ready to tackle the rest of the day!
Set up is super easy. All that is needed is a small space like a break room or open conference room. Some companies just use their reception area.
1. Field, Ironson, Pickens et. al. (1996). Massage therapy reduces anxiety and enhances EEG pattern of alertness and math computations. International Journal of Neuroscience 86, 197-205. 2. Occupational Health and Safety news and the National Council of compensation insurance (U.S.A.). 3. Journal of Occupational and Environmental Medicine. 4. American Institute of Stress.
Contact Us Today
Show your employees how much you appreciate them. Book your cost-free pamper event today!
CONTACT US »

Employee Pamper Events at Midwest Sport and Spine | (317) 776-1061