Hamilton County's Premier Chiropractor
New Patient Special
Chiropractic Evaluation
Spinal Decompression Session or Shockwave Therapy Session
Just $49 (reg. $238)
Personalized Care For Your Busy Life
Get the individualized attention you need to reach your goals! Whether you want to get out of pain or improve your performance, the team at Midwest Sport and Spine (formally Hamilton County Chiropractic) is here to assist you.
Our practitioners are extremely thorough in what they do. Getting you the proper diagnosis is the only way to apply the treatment options that will pinpoint the cause of your problem. We'll start there, then recommend a combination of different modalities that will benefit you most.
Our treatment plans will address your specific condition so that you can get the results you want.
Get started with our $49 New Patient Special – Call (317) 776-1061 or book an appointment online now!

State-Of-The-Art Care To Get You Out Of Pain Fast
Spinal Decompression
The most important medically advanced non-surgical, non-invasive treatment of back pain in the past 20 years is spinal decompression.
In the past, a patient suffering from disc problems was first given pain medications, second instructed to refrain from physical activities, third referred for physical therapy and when they weren't progressing, they were finally sent for spinal surgery. Now, there is another way.
Over 80% of people with herniated, bulging and degenerated discs in the neck and back have experienced remission of their symptoms with spinal decompression.
Shockwave Therapy
Shockwave therapy is a modern method used to successfully treat acute and chronic conditions. This non-invasive treatment involves the delivery of shock waves to injured soft tissue to reduce pain and promote healing.
Shockwave therapy is most suited for people who have chronic (greater than six weeks) tendinopathies (commonly referred to as tendinitis), which haven't responded to other treatments.
Get started today for just $49 – Call (317) 776-1061 or book an appointment online now!

Affordable Chiropractic Care Your Way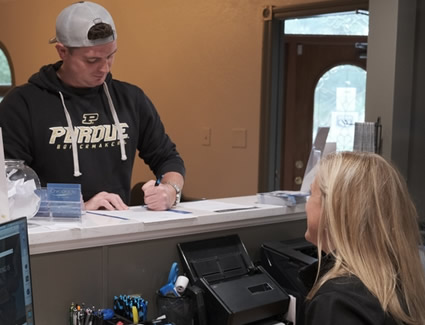 We don't want finding time to get the care you need to be difficult. We are proud to offer same-day appointments and late opening hours to fit your busy schedule.
We are also in-network with all insurance companies in the state of Indiana. Our team is well-versed in how to best take advantage of your coverage, minimizing your out-of-pocket expenses. If you have a high deductible or no coverage, we still have options for you. We work with Care Credit, which offers no-interest payment plans to cover costs affordably.
Take advantage of our $49 New Patient Special – Call (317) 776-1061 or

book your appointment online

today!

Conditions We Help
Back Pain
Sciatica
Neck Pain
Shoulder Pain
Headaches
Migraines
Disc Problems
Plantar Fasciitis
Achilles Tendonitis
Tennis Elbow
Scar Tissue
And more…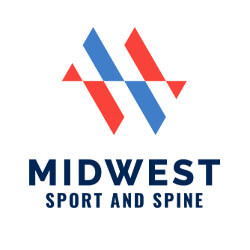 REQUEST AN APPOINTMENT ONLINE

Exceptional Chiropractic Care Serving Noblesville And Surrounding Areas